Where we Train
"I felt like a member of the school team from day one. Being based in a school from the very beginning of the course has enabled me to really immerse myself in the job. I have got to know the school and the children really well" Chris, trainee teacher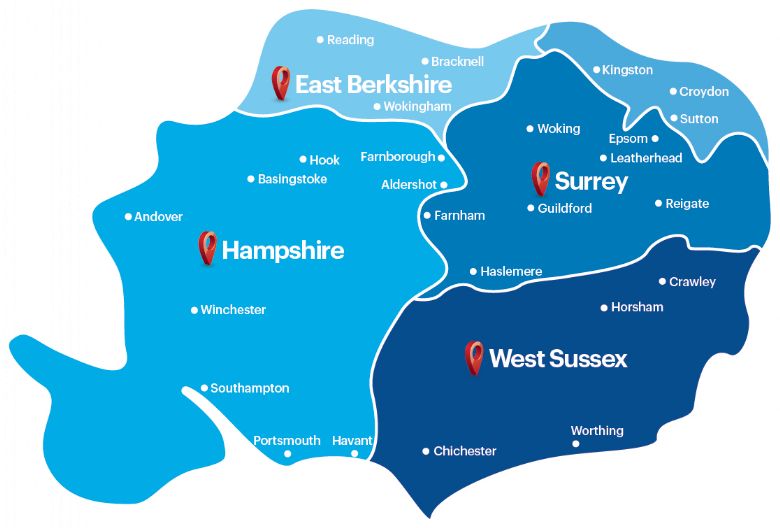 Partnership Schools
Trainees are based in schools across Surrey, Hampshire, West Sussex, Berkshire and London Boroughs of Croydon, Sutton and Kingston and new schools join us each year. We make every effort to place trainees based upon where they live, accessibility and to ensure that the placement is appropriate to their needs.
There are opportunities to experience two schools, visit a special educational needs school and to look at secondary, early years and EAL provision (pupils with English as an additional language)
We always welcome the opportunity to speak to school leaders about becoming involved, particularly where a potential candidate is being supported by a school not currently in the partnership.