Where We Train
Click to view - South Farnham SCITT locations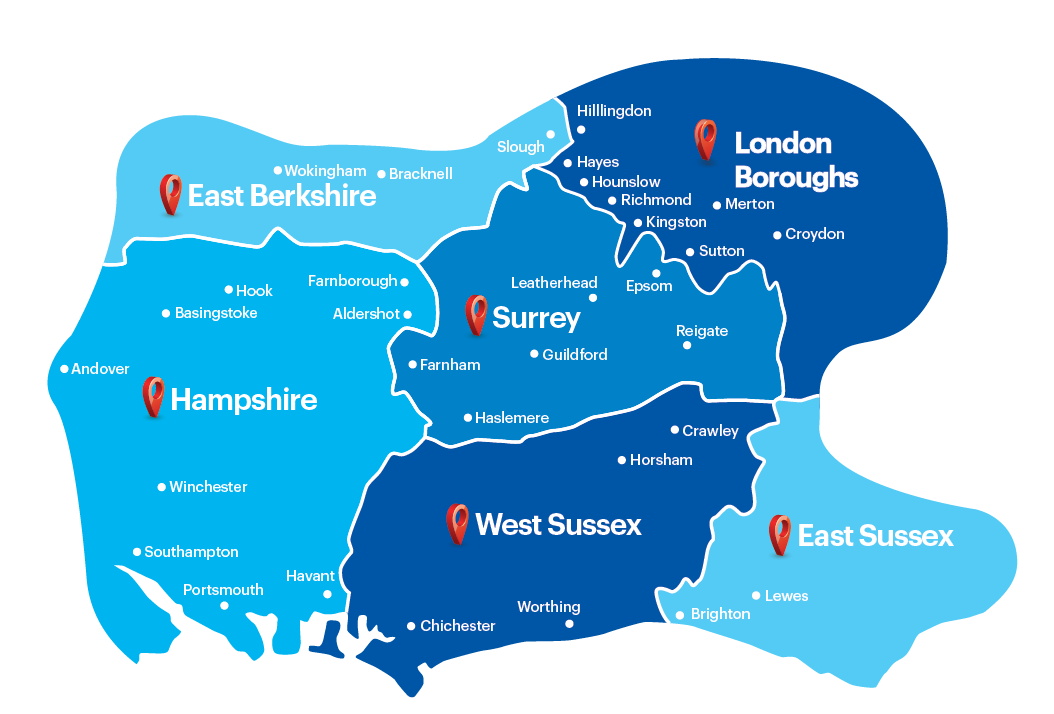 Geographical cohorts
We place our trainees into geographically organised cohorts (2023-24 cohorts in Cobham, Farnham, Havant, Reigate and Staines). This is an excellent source of support and our trainees value the opportunity to meet with fellow trainees each week. It minimises travel for trainees and allows you to train and work in your local community.
Partnership Schools
Trainees are based in schools across Berkshire, Brighton and Hove, East and West Sussex, Hampshire, Surrey, Slough and the London Boroughs of Croydon, Kingston, Hillingdon, Hayes, Richmond and Sutton and new schools join us each year. We make every effort to place trainees based upon where they live, accessibility and to ensure that the placement is appropriate to their needs.
There are opportunities to experience two schools, visit a special educational needs school and to look at secondary, early years and EAL provision (pupils with English as an additional language).
We always welcome the opportunity to speak to school leaders about becoming involved, particularly where a potential candidate is being supported by a school not currently in the partnership.
Weekly Professional Studies
Information on our weekly professional studies can be seen here.