Trainee Case Study 2
The following case study has been completed by David Wong, a 2017 - 2018 School Direct 'Primary General with Mathematics' salaried trainee. David's host school was Sythwood Primary School in Woking.
David changed careers to train to teach.
David's degree was an Australian Bachelor of Nursing - Critical Care Nursing 2010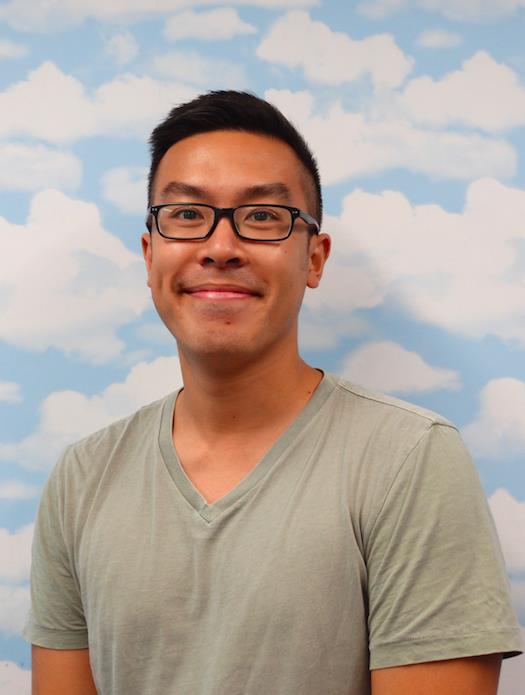 Why did you decide to become a teacher? What inspired you?
In 2016 I decided to take a break from my career in nursing when I came to the UK from Australia. I knew I wanted to work in a caring environment where I could continue to make a difference and since I had enjoyed working with children in paediatric A&E, I decided to undertake the role of LSA. What was supposed to be a short break from healthcare turned into a passion for education where I built a special relationship with a SEN pupil and could see the difference that I was making in his life. When I heard about the possibility of a practical/work-based route into teaching I was excited about committing to this inspiring, rewarding and fulfilling career.
What makes your placement school a good place to work?
There is an excellent work/life balance at Sythwood which has aided my positive / mental wellbeing throughout the hectic year of teacher training. The staff are all supportive, and it is great to be accepted as part of the team, especially since I arrived from another country.
What are the benefits of teaching at Sythwood Primary School, Woking?
There is great diversity and multiculturalism amongst the children at Sythwood Primary School which means I have had to opportunity to teach pupils from varying backgrounds. Sythwood has strong links within the community and it has been rewarding to be involved in the children's lives both inside and outside the classroom.
Can you give us an overview of the training/ how did your training prepare you for teaching?
We received induction training, including time out of school with our mentor. Once the course started we attended weekly professional study days covering a wide variety of teaching subjects. However, it was my time spent in the classroom that was the most insightful as it allowed me to learn first-hand from the class teacher and put my professional studies training into action. I developed trusting relationships with my class and spent the majority of my time in class with them. This allowed me to apply what I learned on the study days into the real environment.
Did you receive financial support while you trained as a teacher / if so how did this support help?
I am about to finish my year as a salaried SCITT trainee, which has been a wonderful insight into this fast-paced career. Receiving a salary throughout my training has removed the stress of student loans and removed the daunting possibility of having to find other sources to pay for my living costs. It has made me feel like a full/proper member of teaching staff at the school. As a maths trainee, a bursary was provided to my school to support additional training.
What has been your career progression to date/what opportunities are available?
Whilst I had six years of nursing experience behind me, education was an entirely new field to me 18 months ago. However, Sythwood Primary School has provided many opportunities which have helped me progress in this career. I was assigned two mentors/tutors (one in class and one external), which provided support within the classroom and allowed me to gain insight from a different perspective. I also have a mentor who is part of the Senior Leadership Team, who is always making sure that I am on track and is approachable and supportive of any problems I might be having in school.
How does your school support (your) career progression?
In just 18 months I have gone from Learning Support Assistant to trainee to receiving my QTS. It has been a whirlwind of a journey, but I couldn't have done it without the supportive staff and the opportunities provided to me at Sythwood Primary School. Working as an LSA allowed me to experience the life in the classroom which was extremely useful when I began my training. Sythwood school then guided me through my journey, from observing at the beginning of the year through to teaching the class without supervision. I was given advice and support when I needed it, but also given the change to flourish independently as a teacher. As a result of this support, I am now confident in teaching, and I am excited to have my own class at the school next year.
Can you describe the process of applying for teacher training/was it easy/do you have any tips?
When I began the process of applying for teacher training, I was daunted by the fact that I would be applying with overseas qualifications. However, after speaking to a representative from Get Into Teaching, I was reassured that not only would my qualifications be accepted, but that I would be supported along the way. My degree was considered by 'NARIC' and my maths grade in school allowed me to progress onto the maths specialism pathway.
My tips for applying to training would be to embrace any work experience, even if it is not teaching related. My training provider was impressed by my work as a nurse, and I have certainly used the skills I learned in that career in my teaching. Also – don't be too nervous in the interview! It turned out to be a great opportunity to showcase my skills and passion for education.
What was the most important thing that you gained or learned from teacher training?
Behaviour management is always an area of concern for new teachers, which is why having the Behaviour Management professional study day at the start of the course was so important. It was there that I learnt an important acronym: RLA. This stands for "First the children need to Respect you, then they will Like you and finally they will come to Adore you". I have found this in combination with building on positive relationships with the children is vital in gaining the trust and respect of the pupils, and has allowed me to become a respected, inspiring and thoughtful teacher.
What is it you like most about being a teacher?
Being in a Year 1 class this year has been an immensely rewarding experience. I have seen remarkable progress in each and every pupil, and it has been a joy getting to know them and watch them flourish. Getting to know them individually outside of the classroom has also been a huge highlight, especially as I began to see the impact that I was having on them both inside and outside of school. When a child tells me how much they enjoyed a maths lesson, or when they tell me that they want a challenge question, or even when they ask me something about myself, I am reminded that I am in the right profession.
How has training to be a teacher changed you as a person?
As a teacher, and especially as a male teacher in a school where many of the children come from impoverished backgrounds, it really has change my life knowing that I can be an inspiring role model to young children. My professional skills have developed, and I have gained many new ones that I will carry with me throughout my career, but most importantly, I can now say with confidence that I have had a positive impact on the young minds of the future.