Postgraduate Teaching Apprenticeship and EPA
The Post-Graduate Teaching Apprenticeship is an employment route into teaching launched in September 2018.
This programme leads to 'Qualified Teacher Status' (QTS) and the award of the 'Apprenticeship'.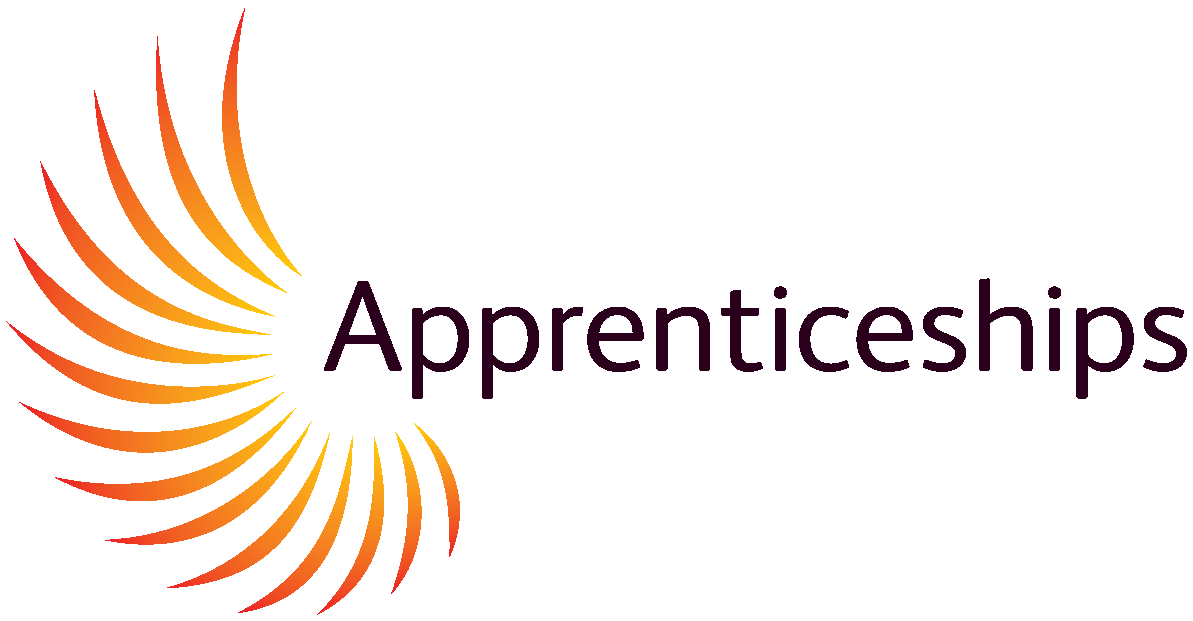 The Post-Graduate Teaching Apprenticeship was launched in September 2018 and gives schools an opportunity to use apprenticeship funding (the apprenticeship levy) to cover the tuition fees. Apprentice teachers have to meet the same statutory requirements for entry as all other ITT programmes and will be assessed against the Teachers' Standards.
The apprenticeship route combines paid work with on and off-the-job training. QTS will be awarded to successful apprentices after three terms. In their fourth term i.e. first term of the qualified teaching year teaching apprentices will undergo an 'end point assessment' by an independent assessor and, if successful, will then be deemed to have completed their apprenticeship training.
Only accredited initial teacher training providers (SCITTs and HEIs) that have successfully applied to the register of apprenticeship training providers can offer teaching apprenticeships.
This route is available for applications through DfE Apply, alongside other teacher training programmes. Further information can be found here:
Information for providers can be found here.
Information for candidates can be found here.
The apprenticeship standard and the end-point assessment plan for the post-graduate teaching apprenticeship is online here.
What does it look like?
As a primary provider our programmes cover the 3 – 11 age phase and you will be assessed in either the 3 – 9 age range (covering early years, key stage one and lower key stage two with additional training in EYFS) or the 5 – 11 age range (covering key stages one and two).
What are apprentices to be paid?
Apprentices are to be employed full time for the duration of their training and paid on the unqualified teacher scale (academies, non-maintained schools and free schools will follow their own pay arrangements). The full salary costs are to be met by the employer with the tuition fees being funded through the apprenticeship levy. Once QTS has been awarded apprentices will be paid as an Early Career Teacher (ECT) .
Apprentice entry criteria
GCSE passes or equivalent*, at grade4 (previously grade C) or above in English, maths and science

*those applicants meeting the required standard by taking an equivalence test will need functional skills qualifications or equivalent qualifications at level 2 in mathematics and English to meet the apprenticeship gateway criteria.

DfE ITT criteria and supporting advice September 2021

A degree (2:2 or above) or international equivalent
A suitable partnership school identified that is looking for a postgraduate teaching apprentice (click here to view schools advertising for an apprentice) OR an employing school has been secured and is able to facilitate training
Additional frequently asked questions:
Q1: How much training will apprentices receive?
A. Apprentices will be entitled to receive at least 20% of their time for off-the-job training. While this can take place in school settings, the training must be distinct from normal working duties. Our training will include the following:
Pedagogy into practice - understanding curriculum for purpose
Behaviour Management
An introduction to planning ofr learning
Safeguarding & PREVENT
Learning in context
Early Years Foundation Stage
The teaching of science (day 1)
Supporting the needs of children (SEND day 1)
An introduction to the teaching of maths (maths day 1)
The teaching of phonics (English day 1)
Effective learning - part 1
The teaching of reading (English day 2)
Planning for effective assessment and responsive teaching
Effective feedback and questioning
The teaching of history
PSHE
First posts
Evidencing the Teachers' Standards
The teaching of maths (maths day 2)
Modern Foreign Languages
The teaching of science (day 2)
Effective learning - part 2
English as an additional language
The teaching of writing (English day 3)
The teaching of geography
Creative practice in art and design
Disadvantaged children
The teaching of religious education
Mastery in maths (maths day 3)
Delivering the primary design and technology curriculum
Supporting the needs of all children (SEND day 3)
Technology for learning in the classroom
The teaching of music
The teaching of physical education
Get into growing RHS Wisley
Transition to Early Careers Framework and first year in teaching
Q2: How do I secure a place on the apprenticeship programme?
A. Applicants for the apprenticeship route will need to have checked that a local partnership school is actively looking for a postgraduate teaching apprentice, or have secured an employing school that is able to facilitate the training.
To find schools that are recruiting apprentice teachers for September 2022 within our partnership please click here. Please ensure that you have considered the location of these schools before applying.
Applicants successful through the shortlisting and interview stages of the apprenticeship recruitment process will be recommended to the identified school. Schools will then undertake their own selection day (likely to include planning and teaching lesson, a professional discussion following the lesson and a focused formal interview). Following this, the school will inform us of their decision.
South Farnham SCITT will provide feedback and make any offers accordingly.
Q3: How do people apply for apprenticeships?
A. Applications can be made through DfE Apply as with other QTS programmes.
Q4: What are the entry requirements?
A. The same as for any other postgraduate QTS programme.
Q5: Will a school that wishes to train an existing employee (e.g. a teaching assistant) through the apprenticeship have to recruit that person via DfE Apply?
A. Yes all applications must be made through DfE Apply.
Q6: What do the end point assessments entail?
A. This will consist of a lesson observation carried out by the independent assessor and a professional discussion involving the apprentice and a panel consisting of the independent assessor, a representative of the training provider and an employer representative.
Q7: How will the quality of the end point assessment process be assured?
A. As only accredited providers will be able to carry out EPAs, the final assessment against the apprenticeship standards (which are also the Teachers' Standards) will be robust. The Institute for Apprenticeship (IfA) will monitor the EPA process from a national perspective.
Q8: Will someone who has completed the EPA still have to undertake the two year ECF?
A: Yes.
SAFER RECRUITMENT
South Farnham SCITT is committed to safer recruitment, safeguarding and promoting the welfare of young children.