Post-Graduate Teaching Apprenticeship
Surrey South Farnham SCITT offers a variety of training routes – tuition fee (self-funded with the help of student loans), salaried (an employment based programme, supported by a school), primary with maths, assessment only and a PGCE option (The University of Roehampton work with us to deliver this post-graduate qualification with 60 Master's-level credits).
The Post-Graduate Teaching Apprenticeship is an exciting new route into teaching and has been launched for September 2018. Surrey South Farnham SCITT were proud to be part of the national Trailblazer group for this standard. Our Director of ITT is currently Chair of this employer group.
This programme leads to 'Qualified Teacher Status' (QTS) and the award of the 'Apprenticeship'.
We are also able to offer 'End Point Assessment' to other training providers (please see tab on left).
Sir Andrew Carter, OBE (Surrey South Farnham SCITT and SFET CEO) chaired the Trailblazer group for the new Post-Graduate Teaching Apprenticeship and we are very excited about the opportunities that this new employment based route has created. Our Director of ITT, Claire Harnden, is currently Chairing this group.
Surrey South Farnham SCITT are fully committed to delivering the Apprenticeship and have been proud to contribute to the Trailblazer group.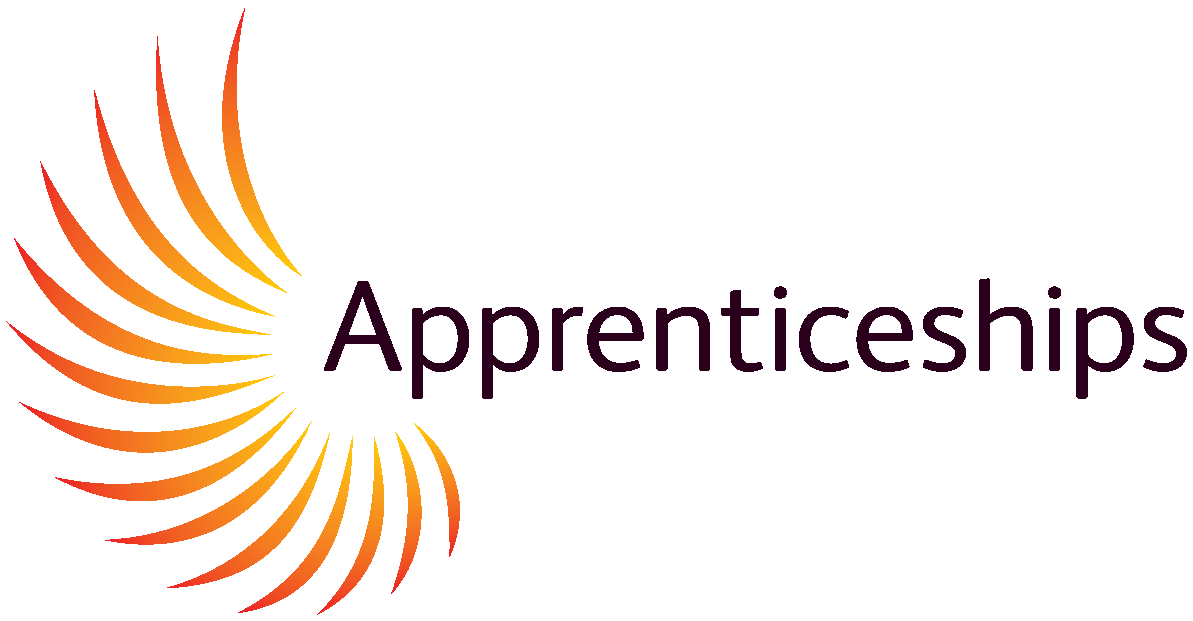 The new Post-Graduate Teaching Apprenticeship was launched in September 2018 and this means that schools have an opportunity to use apprenticeship funding (the apprenticeship levy) for training. Apprentice teachers will have to meet the same statutory requirements for entry as all other ITT programmes and will be assessed against the Teachers' Standards. The apprenticeship route combines paid work with on and off-the-job training. QTS will be awarded to successful apprentices after three terms, as currently. In their fourth term (i.e. first term of NQT year) trainee apprenticeships will undergo an 'end point assessment' by an independent assessor and, if successful, will then be deemed to have completed their apprenticeship training.
What does it look like?
The apprenticeship is very similar to our school direct salaried programme. As a primary provider our programmes cover the 3 - 11 age phase and you can select either our 3 - 9 age range programme (covering early years, key stage one and lower key stage two with additional training in EYFS) or our 5 - 11 age range programme (covering key stages one and two).
What are apprentices to be paid?
Apprentices are to be paid on the unqualified teacher scale (academies, non-maintained schools and free schools will follow their own pay arrangements) and employed full time for the duration of their training. Salary costs will be met by the employer and Surrey South Farnham will make a contribution towards this. Once QTS has been awarded apprentices will be paid as NQTs and will have the same employment rights as NQTs. Those employed by free schools and academies will be paid in accordance with the salary flexibilities allowed by those schools.
Funding
Employing schools that pay the apprenticeship levy will be able to draw down up to £9,000 from the Education and Skills Funding Agency to fund the cost of training and the end point assessment.
0nly accredited initial training providers (SCITTs and HEIs) that have successfully applied to the register of apprenticeship training providers can offer the teaching apprenticeships.
This route is available for applications through UCAS, alongside other teacher training programmes. Further information can be found here:
Apprentice entry criteria
The entry criteria for postgraduate teaching apprenticeship will be the same as for other teacher training routes. Applicants must have:
the equivalent to a grade 4 (or C) in GCSE English, Science and Mathematics. Information regarding equivalency testing can be found here
a first degree awarded by a UK higher education provider, or a recognised equivalent qualification
successfully completed the professional skills tests in numeracy and literacy
Additional frequently asked questions:
Q1. How does the apprenticeship differ from other employment led routes to QTS such as School Direct salaried?
All routes to QTS, including the apprenticeship, will have to adhere to the Secretary of State's criteria for initial teacher training, be subject to OFSTED inspection and be delivered by accredited ITE providers. The apprenticeship will differ in respect of the post-QTS EPA process and the funding mechanism. In practice, it is likely that the first three terms of the apprenticeship will be similar to salaried programmes.
Q2: How much training will apprentices receive?
Apprentices will be entitled to receive at least 20% of their time for off-the-job training. While this can take place in school settings, the training must be distinct from normal working duties. Our training will include the following:
Induction training days
National Curriculum, Planning & Assessment
Spelling SKE
Punctuation and Grammar SKE
Mathematics SKE
English – Day 1: The Teaching of Reading
Safeguarding
Trainee and Mentor Induction Day
Science – Day 1
Behaviour Management
SEND training
SEND school visit 1
SEND school visit 2
Maths – Day 1
Effective Learning
Early Years Foundation Stage
English – Day 2: The Teaching of Phonics
Phonics – observations in a different setting
Phonics – teaching in a different setting
RE
Assessment & Effective Feedback
PSHE
First Posts & Interviews
Evidencing the Teachers' Standards
Maths – Day 2
Science – Day 2
Modern Foreign Languages
English – Day 3: The Teaching of Writing
Art & Design
EAL training
EAL visit
History
Geography
Music
Maths – Day 3
Technology for Learning
PE
Final Assessment training
Get into Growing – cross-curricular Science at RHS Wisley
Secondary and primary transition – school visit
Surrey Maths Hub additional training – mastery and bar modelling
Q3: How are places for the apprenticeship allocated?
Lead schools holding school direct salaried places will be able to use these places for apprenticeship programmes.
Q4: Can a school direct salaried place for 2020/21 be changed to an apprenticeship place at any time during the 2019/20 academic year?
Yes, provided that UCAS requirements are met and that those who have either applied for or been offered school direct salaried places are not made to switch to an apprenticeship without their agreement.
Q5: How do people apply for apprenticeships?
Through UCAS as with other QTS programmes. Providers offering school direct salaried and apprenticeships will have to identify each separately.
Q6: What are the entry requirements?
The same as for any other postgraduate QTS programme.
Q7: Will a school that wishes to train an existing employee (e.g. a teaching assistant) through the apprenticeship have to recruit that person via UCAS?
Yes. All applications received through UCAS will have to be considered on merit.
Q8: Why would someone need to complete an apprenticeship once they have been awarded QTS?
The apprentice will have a contract of employment lasting for at least one year, so are likely to remain with their employer for the fourth term, although they can't be compelled to do so. During that time they should receive professional development support as part of the apprenticeship agreement.
Q9: What do the end point assessments entail?
This will consist of a lesson observation carried out by the independent assessor and a professional discussion involving the apprentice and a panel consisting of the independent assessor, a representative of the training provider and an employer representative.
Q10: How will the quality of the end point assessment process be assured?
As only accredited providers will be able to carry out EPAs, the final assessment against the apprenticeship standards (which are also the Teachers' Standards) will be robust. The Institute for Apprenticeship (IfA) will monitor the EPA process from a national perspective.
Q11: Will someone successfully completing the EPA still have to successfully complete their induction year?
A: Yes. Normal rules in regards to the induction year will apply. Once the Early Career Framework takes affect this may be reviewed.
SAFER RECRUITMENT
Surrey South Farnham SCITT is committed to safer recruitment, safeguarding and promoting the welfare of young children.