Meet Tom Powsey
Our highly ambitious trainees are focused on career progression and our top quality training provides them with the foundations necessary to build their leadership skills.
Tom Powsey - Key Stage 1 Phase Leader, Epsom Downs Primary School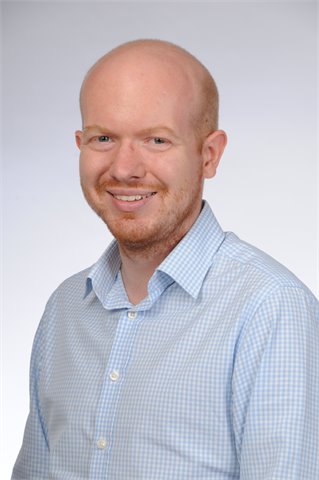 I was inspired to join the Surrey South Farnham programme in 2012/13 because of the numerous practical teaching opportunities that it offered and its reputation for providing outstanding training and support to its participants. I had been working as a teaching assistant at Epsom Downs Primary School, who had staff and trainee teachers that spoke highly of the programme and recommended it as the best path to teaching. The programme gave me the opportunity to experience high-quality teaching and learn first-hand from outstanding practitioners. Our course leaders, support tutors, and mentors were great role-models and provided us with superb direction in developing the skills needed to be successful in our classroom practice.
The programme gave me the confidence and ability to be, not just a successful teacher, but to build a career in school leadership. It taught me the importance of high expectations not just with the young people that I taught but in myself as well. The collaborative and professional opportunities that the programme afforded me inspired and developed the qualities needed to be a successful leader. The skill-set that I gained from the course has allowed me to lead on whole-school projects at Epsom Downs Primary, including achieving the International Schools Award and NACE award. I have also been able to share my own experiences from the SSF programme by mentoring trainee teachers and NQTs as they begin their teaching careers. I am now part of the Senior Leadership Team at Epsom Downs as a Phase Leader, in which I am able to lead my own team of teachers and support staff, and make decisions that affect the learning and teaching of our children. In this role, I recently completed the National Professional Qualification for Middle Leadership (NPQML) which has expanded my leadership skills and experiences.