Good Teacher Training Guide 2015
One of the best teacher training providers in the country!
Surrey South Farnham SCITT has been named by the Good Teacher Training Guide 2015 as one of the top 10 teacher trainer providers in the country. Our teacher training now finds itself amongst a number of prestigious providers like Cambridge University (the only University to be ranked above us).
The Good Teacher Training Guide is written by the Centre for Education and Employment Research, at the University of Buckingham. It ranked 174 providers by a score derived from a range of factors, including looking at the degree classification of those training, initial teacher education Ofsted grades, the ratings of the newly qualified teachers and the percentage in employment six months after competing training. Surrey South Farnham SCITT was ranked 7th nationally and 3rd for School Direct provision.
Sir Andrew Carter, CEO of South Farnham Educational Trust and author of The Carter Review of Initial Teacher Training, 2015, said: "The strong relationship with our alliance of schools enables our ITT provision to be of the very highest quality. Not only do trainees become outstanding teachers, they flourish and develop into outstanding school leaders."
Surrey South Farnham SCITT is an innovative, diverse, outstanding, well established and highly respected provider of Primary Initial Teacher Training working with over 120 schools in Surrey and beyond. Our trainees are highly sought after and we deliver on an expectation of employment. All trainees completed their training at a good or outstanding level last year and their feedback consistently rates the programme as being outstanding. We are Surrey's largest school-led provider and are praised for our personalised approach to each and every trainee.
'An exceptionally strong learning community where leaders, trainers and trainees share a high level of commitment, enthusiasm and engagement in the partnership'

(Ofsted 2014)
Claire Donnachie, Director of Teaching School added:
"It's a tribute to our continual pursuit of excellence and the dedication of our staff, trainees and placement schools that we are leading the way in training the outstanding primary teachers of the future."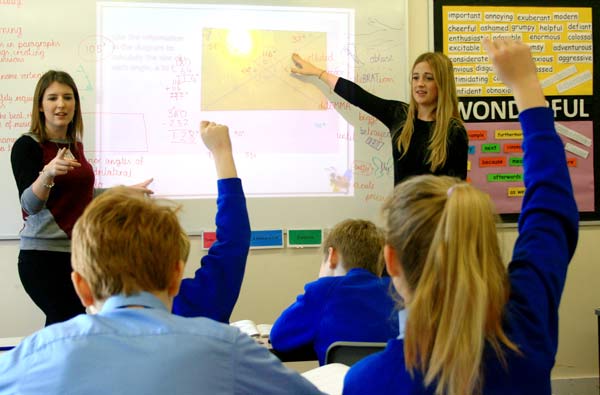 Good Teacher Training Guide 2015
Double Click To Change The Link