Cognitive Load Theory, Metacognition and Retrieval Practice
SSF SCITT will be covering metacognition, cognitive load theory and retrieval practice through professional studies, tasks and training plan activities. The links below fit alongside this training and are very useful for mentors, schools and tutors.
Cognitive Load Theory
'The single most important thing for teachers to know'
Dylan Wiliam
In cognitive psychology, cognitive load refers to the effort being used in the working memory. Cognitive load theory differentiates cognitive load into three types: intrinsic, extraneous, and germane.
Generally, Cognitive Load Theory is about learning built on the premise that since the brain can only do so many things at once, we should be intentional about what we ask it to do.
It was developed in 1998 by psychologist John Sweller, and the School of Education at New South Wales University released a paper in August of 2017 that delved into theory. The paper has a great overview–and even stronger list of citations–of the theory. They also, obviously, define and explain it:
'Cognitive load theory is based on a number of widely accepted theories about how human brains process and store information (Gerjets, Scheiter & Cierniak 2009, p. 44). These assumptions include: that human memory can be divided into working memory and long-term memory; that information is stored in the long-term memory in the form of schemas; and that processing new information results in 'cognitive load' on working memory which can affect learning outcomes (Anderson 1977; Atkinson & Shiffrin 1968; Baddeley 1983).'
Here some excellent websites and links so that you can find out more about cognitive load theory:
An incredible website that includes the research findings, a one page summary for teachers and resources for teachers - a cognitive load treasure trove - click here
Metacognition
Metacognition and self-regulation approaches aim to help pupils think about their own learning more explicitly, often by teaching them specific strategies for planning, monitoring and evaluating their learning. Interventions are usually designed to give pupils a repertoire of strategies to choose from and the skills to select the most suitable strategy for a given learning task.
An incredible website to go to is The Education Endowment Foundation (EEF) - click here. You will also find their summary of recommendations here.
Cambridge Assessment have also developed an outstanding resource - click here
The following is a highly recommended text:
Retrieval Practice
Using your memory, shapes your memory
Robert Bjork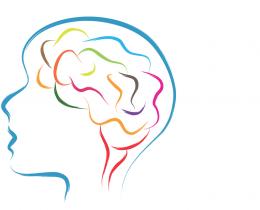 Retrieval practice refers to the act of recalling information from memory (without support) as every time that information is retrieved from the memory bank, it makes the memory even stronger
Retrieval practice is a learning strategy where we focus on getting information out. It's even more powerful when combined with additional research-based strategies including spacing, interleaving and feedback-driven metacognition
An outstanding website for free practice guides, explanations and resources is https://www.retrievalpractice.org/
This website also has excellent downloadable resources and explanations https://www.learningscientists.org/retrieval-practice
The following book is a recommended text for trainee. The strategies and resources are downloadable (for free).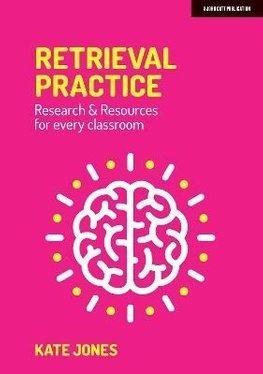 Ambition Institute
Ambition Institute have created an outstanding set of seminars and resources. During the summer of 2020 Ambition Institute delivered a summer series of free webinars to support teachers and school leaders through, and beyond, the coronavirus outbreak. In their eighth session, Ambition Institute's Learning Design Fellow Nick Rose, and his co-host Amarbeer Singh Gill, introduce the science of learning. This session covered:
The limitations of working memory and what this means for teaching
The role long-term memory plays in supporting working memory
The role of forgetting in learning, and how learning can be consolidated
Ambition Institute have kindly given us permission to share this content with you (please click here to visit Ambition Institute, see below to access video and resource pack):