Alumni & ECT
We stay in touch with our trainees and continue to offer opportunities for training and support. Please make sure that we have your up to date contact details - use the form on the left hand menu to update your contact details.
Did you know that South Farnham Teaching School will continue to provide career-long training from NQT support to Headship. Click here to find out more or email teachingschool@sfet.org.uk.
ECT INFORMATION, events and conferences will appear BELOW
Don't forget to send anyone who you know wants to consider a career in teaching our interactive PDF (download below).
Follow us on Twitter (@ssfSCITT) for the latest educational news and views.
'Like' our Facebook page (Surrey South Farnham SCITT) and write a review of our training.
Make sure that Eukaria has your most up-to-date contact details so that we can send details of ECT conferences, courses and leadership training to you. Click here to update your details.
The Chartered College of Teaching launches the EARLY CAREER HUB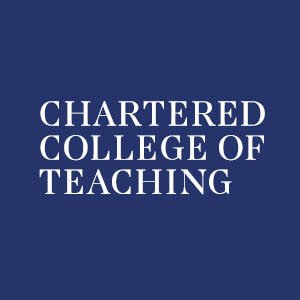 The Chartered College of Teaching is committed to supporting early career teachers to make the strongest start to their teaching journey. This is more important than ever considering the huge challenges for the profession caused by the COVID-19 pandemic. We must ensure that the next generation of teachers have access to the resources they need and are fully equipped to provide excellent teaching.
The Chartered College has launched the Early Career Hub; an indispensable resource packed with articles, interactive content and high-quality classroom footage created by teachers and academics, aligned to the Early Career Framework and Teachers' Standards and tailored to the needs of early career teachers. The Early Career Hub is available free to all student teachers and ECT members of the Chartered College and builds on extensive early career support, including Accelerate, early-career events and our upcoming Early Career Framework Handbook. Resources include high-quality video content which will be of benefit to trainees who may not have access to classroom and teaching footage due to the current situation/social distancing measures.
Many of you are already Chartered College members, which will provide you with full access to the Early Career Hub. If you are not yet a member but would like to preview the content, then let us know. Membership is free for trainee teachers. You can join through the Chartered College website here.
Maths SKE Workshops - North east hants and Surrey Math Hub
Primary Maths Subject Knowledge Enhancement
Courses are aimed at teachers (including ECTs) and teaching assistants wishing to improve and develop their knowledge of progression and pedagogy within the maths curriculum.