About
A primary Initial Teacher Training partnership graded by Ofsted in March 2014 as an 'Outstanding' provider in all areas. Nationally recognised within the DfE to be at the forefront of school based training through the effective delivery of School Direct and Postgraduate Apprenticeship programmes.
We are delighted to welcome you to Surrey South Farnham SCITT. We are an innovative, leading, outstanding, well established and highly respected provider of Primary Initial Teacher Training working across all areas in Surrey and beyond.
There are many reasons why we are the first choice for so many trainees and schools and we have a reputation for being amongst the best school-led teacher training providers in the country.
Our trainees are highly sought after and we deliver upon an expectation of employment every year. All trainees completed their training at a good or outstanding level last year and their feedback consistently rates the programme as being outstanding. We are Surrey's largest school-led, primary provider and are praised for our personalised approach to every trainee.
A strength of school-led training is that you are learning in a school environment and treated as a member of the school team from day one. You will be surrounded by experienced colleagues and guided through a gradual integration into teaching a class of children. The programme will be tailored to meet your needs and you will be supported by a Mentor and Support Tutor. Weekly professional studies sessions are led by a team of national experts and primary educationalists.
Want to teach? Your journey starts here!
Ann-Marie Bahaire & Claire Harnden
Director of ITT Director of SSF SCITT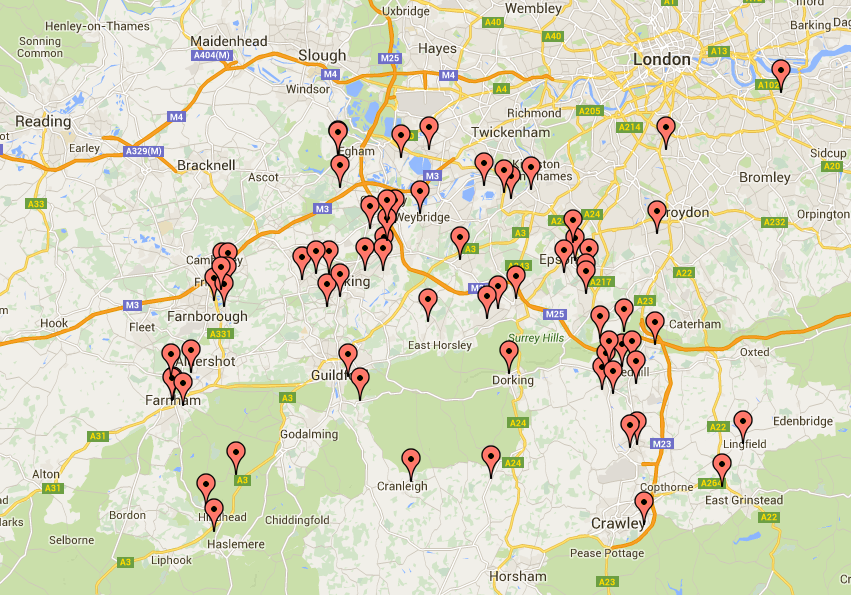 Surrey South Farnham SCITT locations
Double Click To Change The Link