Resources
SSF SCITT trainees have access to our eBook library and an online training platform. The links below are useful for our trainees, mentors, support tutors and potential future applicants.
For the most up-to-date links, follow us on Twitter (@ssfSCITT)
Subject Associations

There are several subject associations that provide a variety of CPD, resources, research and support. The Council For Subject Associations (CfSA) have a website with links to these. Click here.
Another fabulous place to look for relevant associations and curriculum support is the NASBTT Curriculum Directory. This directory is intended as a 'one stop' starting point for providers (and their trainees) to explore subject/phase specific associations to support this aspect of provision. It is very much a starting point, far from exhaustive and will be updated periodically so please check the directory for the latest information. Click here.
Educational Research

NFER (click here) - Educational Research, the journal of the NFER, was established in 1958. Drawing upon projects in universities and research centres worldwide, it is a leading forum for informed thinking on issues of contemporary concern in education. The journal is of interest to academics, researchers and those people concerned with mediating research findings to policy makers and practitioners. Educational Research has a broad scope and contains research studies, reviews of research, discussion pieces, short reports and book reviews in all areas of the education field.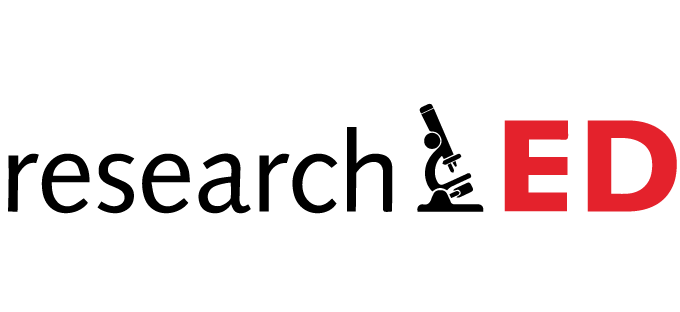 researchEd - Click here. SSF SCITT highly recommend visiting researchED, the online home for anyone interested in educational research, what it means, and how it can - or can't - make a difference in the classroom. researchED is a grass-roots, teacher-led organisation aimed at improving research literacy in the educational communities, dismantling myths in education, getting the best research where it is needed most, and providing a platform for educators, academics, and all other parties to meet and discuss what does and doesn't work in the great project of raising our children. Browse their video archives of key voices in education talking about their research, their experiences of research, or their views on how we make the system better. You will also find short, introductory one-sheets on key educational topics, thinkers and controversies. Use them as springboards for further enquiry, or simply to familiarise yourself with the ideas that people are talking about. Sign up for their newsletter to make sure you know of any events in your area.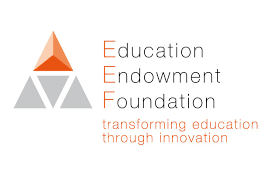 Education Endownment Foundation (EEF) - Click here. EEF. Their T&L Toolkit is a must - look for resources and much more here. Evidence based research.

Cambridge Assessment - Click here for a wealth of information and research on assessment. Cambridge Assessment conduct and publish authoritative research in order to validate, improve and develop their own assessments and services, and to influence thinking and policy on educational assessment both nationally and internationally. Sign up for useful alerts or browse the archives.

British Educational Research Association (BERA) - Click here. The blog is very useful - established to provide research informed content on key educational issues in an accessible manner, it produces and promotes short pieces that attract policy-makers, parents, teachers, educational leaders, members of school communities, politicians, and anyone who is interested in education today.
A-Z of resources
Blooms Taxonomy
Click here to download a Blooms Taxonomy 'teacher planning kit' to accompany our professional studies sessions on questioning, assessment, differentiation, planning and effective feedback
Chartered College of Teaching
The Chartered College of Teaching opened in January 2017 as the new professional body for the teaching profession. Membership is voluntary and provides access to research, events, a wide community of educators, and high-quality professional learning. The Chartered College offers free membership to all trainee teachers. Please click here for more information or scroll to the bottom of this page to download the flyer.
Cognitive Load Theory & Metacognition
(also see 'retrieval practice' below)
In cognitive psychology, cognitive load refers to the effort being used in the working memory. Cognitive load theory differentiates cognitive load into three types: intrinsic, extraneous, and germane.
Generally, Cognitive Load Theory is about learning built on the premise that since the brain can only do so many things at once, we should be intentional about what we ask it to do.
It was developed in 1998 by psychologist John Sweller, and the School of Education at New South Wales University released a paper in August of 2017 that delved into theory. The paper has a great overview–and even stronger list of citations–of the theory. They also, obviously, define and explain it:
'Cognitive load theory is based on a number of widely accepted theories about how human brains process and store information (Gerjets, Scheiter & Cierniak 2009, p. 44). These assumptions include: that human memory can be divided into working memory and long-term memory; that information is stored in the long-term memory in the form of schemas; and that processing new information results in 'cognitive load' on working memory which can affect learning outcomes (Anderson 1977; Atkinson & Shiffrin 1968; Baddeley 1983).'
Here some excellent websites and links so that you can find out more about cognitive load theory:
An incredible website that includes the research findings, a one page summary for teachers and resources for teachers - a cognitive load treasure trove - click here
The eLearning Coach
Metacognition and self-regulation approaches aim to help pupils think about their own learning more explicitly, often by teaching them specific strategies for planning, monitoring and evaluating their learning. Interventions are usually designed to give pupils a repertoire of strategies to choose from and the skills to select the most suitable strategy for a given learning task.
An incredible website to go to is The Education Endowment Foundation (EEF) - click here. You will also find their summary of recommendations here.
Cambridge Assessment have also developed an outstanding resource - click here
Computing
The new national curriculum for computing provides schools with an exciting opportunity to reinvigorate teaching and learning in this important area of the curriculum. Computing At School have produced an outstanding guide for teachers - its is invaluable - a real MUST have. You can find this guide here. To find out more about Computing At School go to www.computingatschool.org.uk/primary
Barefoot supports primary educators with the confidence, knowledge, skills and resources to teach computer science. Resources are aligned to the national curriculum - click here.
Here is a very useful link to Simon Haughton's website. This includes planning and resources for the entire Primary Computing Curriculum - click here
Design Technology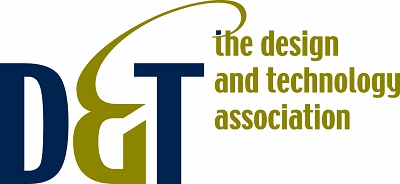 Disadvantaged Pupils
Click here to read Government reports on how different schools support the performance of pupils from disadvantaged backgrounds. Alongside the main research report is a briefing for school leaders and a single-page summary of factors that lead to successful outcomes.
The following resources will also be made available to our trainees during professional studies sessions (please scroll to the bottom of the page to find the following as attachments):
Toolkit to improve learning (The Sutton Trust) - note how important 'effective feedback' is here.
Example strategies to close achievement gaps
NFER research findings: 'How are more effective schools supporting disadvantaged pupils'.
e-Safety
Click here for an excellent set of resources for primary and EYFS trainee teachers on the importance of eSafety by ITTE (The Association for Information Technology in Teacher Education)
Schools highly recommend the NSPCC work on eSafety. Click here to access school support packages and outstanding resources to use
ThinkUKnow is the education programme of the Child Exploitation and Online Protection Centre (CEOP) aimed at young people. SSF SCITT highly recommend using this website. The education programme consists of a presentation, which is given to young people in schools and other youth environments, a website aimed directly at young people, which also contains information for teachers and parents, a number of hard-hitting education films designed to make young people think about whom they are talking to online, and other resources including posters and a range of promotional material. It is based around three key themes:
How to have fun
How to stay in control (or how to take control)
How to report a problem
The internet can be a dangerous place for children. The increasing connectivity of today's society makes it inevitable that children will go online—it's where they study, where they play and where they connect with friends. But the ubiquity of the internet doesn't mean it's a safe place for kids. In this guide, Top10VPN will tell you how to best protect your child from the dangers posed by the internet. Click here.
EAL
Grammar
Useful grammar glossary produced by 'Primary English Education Consultancy Limited'
History

The Historical Association produce outstanding resources of primary teachers. Ask your school if they have membership or consider joining yourself. Click here to find out more.
Find incredibly useful KS2 at a glance topic summaries here. All statutory and optional units are here and are perfect for all teachers, regardless of subject knowledge. Click here and download the pack.
Mathematics
National Centre for Excellence in the teaching of Mathematics (NCETM) Click here. This is an outstanding website, full of resources and information regarding the latest research.

The aims of NCETM are to raise levels of achievement in maths, to increase appreciation of the power and wonder of maths, across the school, sixth form college and further education system. Their specific task is to try to ensure that all teachers of maths - and this includes all primary school teachers, and non-specialist maths teachers - have easy access to high quality, evidence-based, maths-specific continuing professional development (CPD) at every point of their careers.

Surrey Plus Maths Hub - Click here.

Surrey Plus Maths Hub are committed to developing the professional learning of all teachers of mathematics with the aim of improving the attainment of mathematics learners and supporting the development of Maths teaching and leadership across the region. SSF SCITT are proud to work with the Maths Hub who deliver our highly regarded mathematics training. Excellent primary resources here.

ATM - The Association of Teachers of Mathematics offer FREE e-membership to all trainee teachers - outstanding resources, CPD opportunities and support available. Go to www.atm.org.uk/join

For an outstanding mathematical vocabulary booklet containing the key NC maths vocabulary for yr R to Yr 6, scroll to the bottom of this web-page.

TES - White Rose Maths
Year 1 to 6 Maths schemes of work - click here
MathsBot.com - Useful resources for teaching mathematics - click here

This activity exactly mirrors the Multiplication Tables Check mathsframe.co.uk/en/resources/r… It can though be adjusted to exclude certain times tables and give more/less time. It is completely free and will work on any device. Results can be printed or saved as a pdf at the end.

Bar Modelling guide for KS1 - really good guide here from Aiden Severs; understand and apply the bar model from basic arithmetic to multi step word problems - click here
Useful reading about fluency, reading and problem solving - click here
Music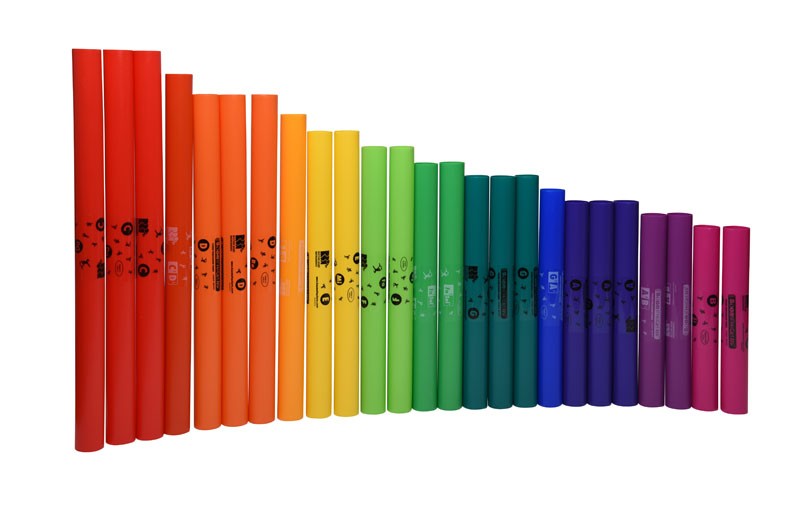 Boomwhackers are an inexpensive and fabulous resource for teaching classroom music. Children produce sounds by tapping the tube and each tube is tuned to a specific pitch. There are several outstanding videos on YouTube and many teach the melodies on screen with a backing track. 'Musication' is a particularly good area on YouTube. Here are some great examples to try: https://youtu.be/rL1QlSM9vKg; https://youtu.be/1osHmkrCoG4;
https://youtu.be/yhr3n15o0yw or google 'one minute boomwhacker piece'.
National Curriculum
A very useful document for trainee teachers is the House of Commons briefing paper (April 2018) that outlines the history of the national curriculum and what schools have to teach. You can click here to find this document.
PSHE, Mindfulness and Mental Health
Click here to access a 'talking mental health' animation and teacher toolkit. Talking mental health aims to give children an understanding of what mental health is and the difference between every day small feelings and a big feeling. It considers consistent and accessible language to talk about mental health and an understanding of how to be a good listener.

Anti-bullying. Using the stunning back drop of The Devils Punchbowl, Hindhead, Surrey, a group of 30 children from seven different Independent and State Schools worked collaboratively to produce a highly emotional performance of Christina Aguilera's 'Beautiful' song. The brainchild of Amesbury School's Head of Performing Arts, Mark Reynolds, the film was designed to emphasise the importance of standing together, as a community, against bullying. For this reason, a wide selection of schools were involved. Sadly, bullying isn't isolated just in school life. It can happen anywhere and to anyone. The children involved in making the film have been chosen for one very important reason only – they are all exceptionally kind and caring people who are proud to make a stance again bullying. Please click here to watch this incredible video.

Mindfulness and self-care strategies are an important aspect of working within a school. There is a resources pack (put together by our facilitator Stuart Robertson) for schools at the bottom of this webpage. The pack has been compiled under the headings 'knowledge', 'understanding' and 'practical implementation'. Scroll down to download this.

Sarah Lyles has created a link to a wealth of PSHE material for Surrey Healthy Schools. You can find links to the National Curriculum for PSHE KS1 and KS2, PSHE Association programme of study, QCA units, PSHE Surrey guidance... Pretty much everything you need to know about teaching PSHE is here (click here).
PhoNics
Prevent & Fundamental British Values (FBV)
This essential part of our training will be covered at the start of the SSF programme and trainees will share resources on Fronter. SSF SCITT have created child friendly posters that can be used in classrooms (see attachment at the bottom of this webpage).There are several resources and websites below that have been recommended by our partnership schools (click on the name):
Religious Education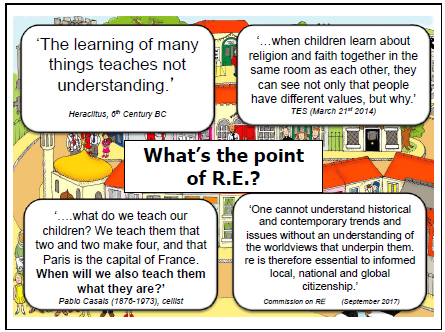 Our trainees thoroughly enjoy professional studies training with Rachel Boxer (Associate R.E. Consultant). The resources/links below are highly recommended for all Primary teachers.
Retrieval Practice
Using your memory, shapes your memory
Robert Bjork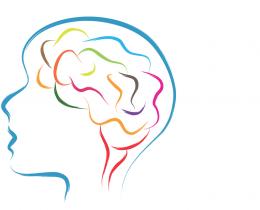 Science

The Association for Science Education have outstanding resources for primary Science teachers - click here

Primary Science Assessment (PLAN) | ASE

PLAN is a set of resources produced by the Association for Science Education (ASE) to enable teachers to have a clearer understanding of National Curriculum (England) expectations for meeting the standard in science. Annotated collections of children's work provide examples of what working at the expected standard for primary science might look like for the knowledge and conceptual understanding statements of the programmes of study (POS)
Our trainees complete a simple Science subject knowledge check as a pre-course task. Click here to have a go yourself. The purpose of these questions is to help you identify areas of strength, and areas that need further development, in your knowledge and understanding of science. Try and complete all the questions, and then click on the submit button to get instant feedback. The feedback page includes the answers to these questions as well as links to printed resources that will support and deepen your understanding.
Spelling & Igniting Writing
Mark McCaughan, a SSF SCITT Support Tutor, has published a book on Igniting Children's Writing (50 games and activities). You will find several valuable spelling and writing resources on his website - click here.
Mark has also put together some very useful spelling strategies and activities for you try - go to the very bottom of this page to find the PDF.
The Education for Social Responsibility Curriculum (ESR).
This website (Plan Bee) has developed an entire primary curriculum for Education for Social Responsibility (ESR). Comprising three short schemes of work per Key Stage/Phase (KS1, Lower KS2, Upper KS2), the curriculum covers seven strands of learning:
Ethical Trading
Fulfilled Lives
Ecosystems
Climate Change
Water Scarcity
Biodiversity
Finite Planet
Each strand is revisited once per phase, ensuring children revisit themes and build upon their prior learning throughout their time in primary. The short, three-lesson schemes of work are ideal to fit into already busy school timetables, too.
The themes are explored in an age-appropriate fashion, ensuring not only that children can develop a realistic understanding of both the problems they and others inheriting the planet face, but develop a clear idea of what they can do about it. Click here.
Teachit
Teachit started off as a tray in the corner of a staff-room (to allow teachers to share their resources with each other) and has grown into a thriving community of teachers contributing resources, discussing ideas and finding inspiration. Go to www.teachit.co.uk and look for 'primary'.
TES
A very popular bank of resources here (by teachers, for teachers). Click here.