Our Programmes
Surrey South Farnham SCITT offers a variety of training routes – tuition fee (self-funded with the help of bursaries and student loans), salaried (supported by a school) and a PGCE option (Roehampton University work with us to deliver this post-graduate qualification with 60 Master's-level credits). All routes lead to 'Qualified Teacher Status' (QTS).
What is School Direct?
School Direct is an innovative training route which allows you to balance professional studies and subject knowledge enhancement with on-the-job experience in two schools. There is an expectation of employment within our partnership of schools and our schools see the programme as the recruitment pool of choice!
You shouldn't worry about being thrown in at the deep end. You'll be part of a team from the very start and there is a very gradual approach that builds up to you delivering a lesson and then sequences of lessons. You will be assigned a personal school based mentor and an external support tutor will visit your regularly.
Once the course is completed there are opportunities to continue with your professional development and we will work with our Teaching School network to offer outstanding support, training opportunities and our Alumni (link to page 7) will help you to stay in touch. We have a range of courses available to support you as you progress from a newly qualified teacher to a middle or senior leader and even to Headship
School Direct programmes are an important element of government strategy for training new teachers. There continues to be a significant growth in the number of places allocated through School Direct and we intend to stay the forefront of this strategic direction for teacher training by increasing the number of trainees we recruit on a year by year basis. In 2015 and 2016 we recruited a compliment of 105 trainees onto School Direct salaried and tuition fee programmes and intends to grow for 2017/18. There is a pressing need to recruit and train more teachers to meet the demand for new teachers in the coming years, particularly in the southeast region. We want you!
Aims of our school direct courses: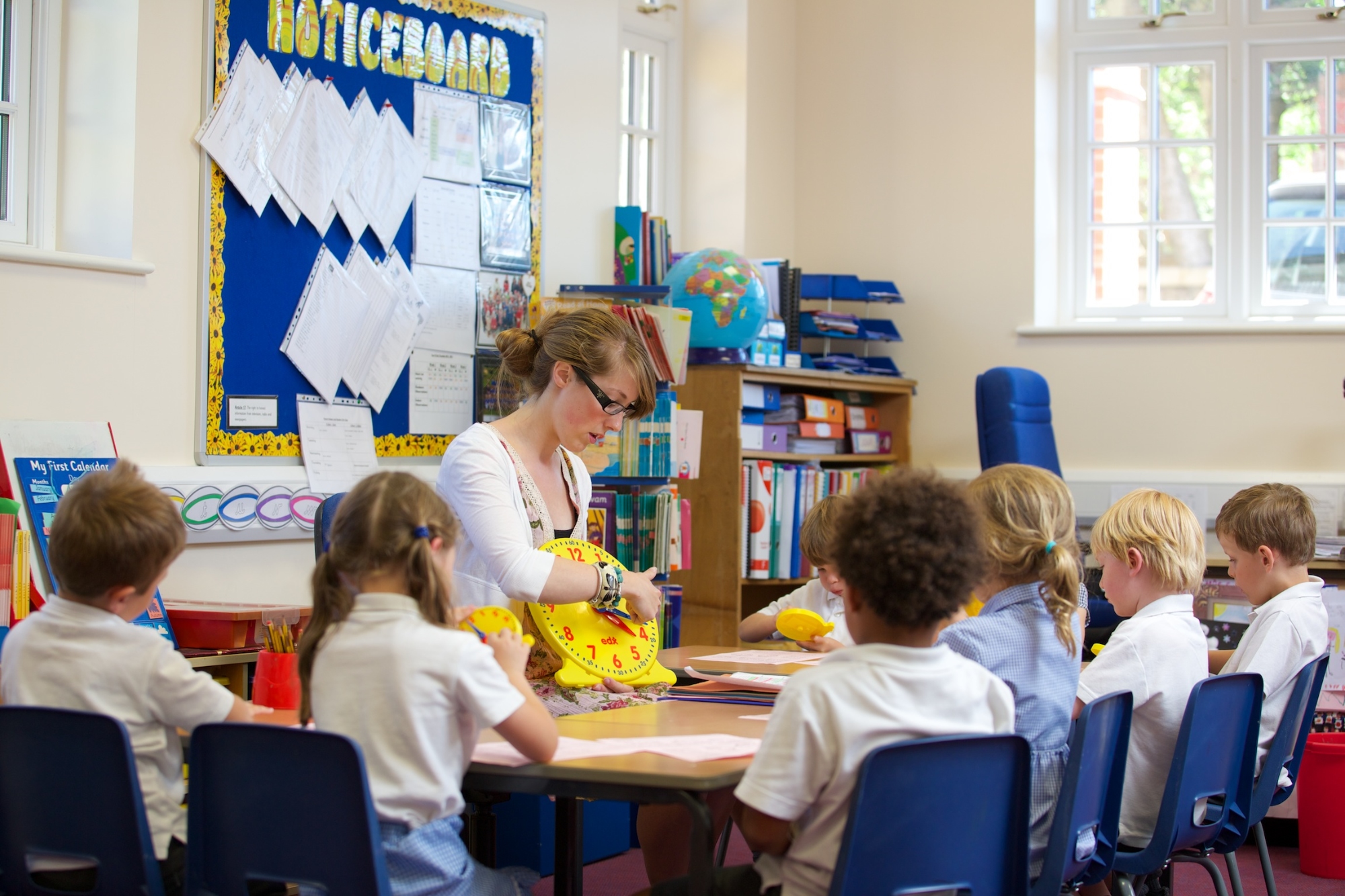 Do you have a Maths A-Level? You may be eligible for a higher bursary!
Double Click To Change The Link
To train the best primary teachers in Surrey and the surrounding areas
To train and recruit teachers for Surrey schools – you will be in demand!
To encourage full commitment from our partner schools with a let's 'grow and nurture our own' philosophy
To exploit the potential of school led training and wealth of outstanding practitioners in partnership schools
To provide in-depth knowledge and understanding of the national curriculum, pedagogical approaches and educational theory and research and to demonstrate the impact of this work in your classroom and practice.

Already employed as an unqualified teacher? Want to achieve QTS? Then our 'Assessment Only' route will be of interest to you and your school

Click here...

Access to an outstanding team of national experts, lead practitioners and primary educationalists
To provide an option to gain a post-graduate qualification with 60 master's-level credits
To provide opportunities for continued professional development after your training year through our Teaching School network
I felt like a member of the school team from day one. Being based in a host school from the very beginning of the course has enabled me to really immerse myself in the job. I have got to know the school and children really well….

Chris, trainee teacher
From day one you do feel like a teacher and you feel that you have just as much responsibility for the care and progress of the children as their class teacher. You become part of the school community. It is hugely valuable having that depth of experience before going on to getting your first job as a teacher.

Jemma, trainee teacher
One huge benefit is that you start the school year in September and you follow those children and their class teacher the whole way through the year so you really feel part of those children's lives and part of that class..

Headteacher 2016
I see the investment in hosting trainee teachers as vital… At the end of the day our partner schools have the best recruitment pool in the country.

Sir Andrew Carter, OBE – Head-teacher, South Farnham School